Cheap Website Design – Does Cheap mean bad?
We're all looking to save money.  It's the way of the world, it's been like that from way back then and it's a good thing.  It keeps products competitively priced by pitting companies and manufacturers against each other, and it benefits all of us.  But does cheap mean that you're getting a good deal?  The easy answer to that is… it depends…  When it comes to cheap website design saying that you usually get what you pay for is not entirely true. Web Design pricing is often directly linked to where the design agency has set up shop in, (try and get a quote in Manhattan!), how many people they employ and ultimately, what kind of customers they already service. If your clients are fortune 500 companies then the sky is the limit as to how much you can charge for web design. Does that mean that by paying over the top you are getting more? Absolutely not.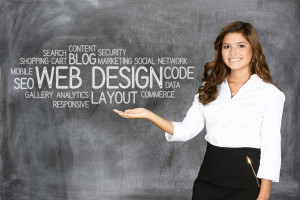 You can get high quality web design for a fraction of the cost companies charge and the difference is not in the design itself, but in how much it has cost you in the first place. Any web developer worth is weight in ink is usually up to standard with all the new technologies (html5 being one of the latest one) as well as the designing fashion of the day.
A few months ago, the hip thing to do was to design a one page website, which consisted of a very long page broken into segments. Whereas in the old days, you might have designed several distinct pages for your website, this new trend means that you group all these pages into one.
Likewise, java-script is back in fashion. The hardcore coders and programmers will tell you that was never out of fashion, but due to the more complex coding procedures, only a handful of developers could boast websites driven in java.  Now, any page you visit has some sort of java script driving it. Flash technologies were in, then they were out…  I personally know of at least two developers who were experts at flash and who have been forced to retrain themselves in html5 in order to adopt and adapt to the trends of day.
At the end of the day, website design is only as good as the amount of traffic that gets to your site, but that is indeed an entirely different kettle of fish.